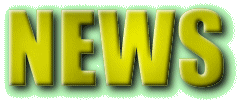 june 2001
25/6/01
Ex-Amiga game Super Methane Brothers has been ported to RISC OS - it's a Bubble Bobble-like cartoon platform game. It's a bit easy but worth taking a look at! It's downloadable from here.
22/6/01
R-Comp's Krisalis compilation CD, priced at £26, turned out to be a bit of a disappointment in the end, with copyright problems preventing the majority of Krisalis's 30 games from appearing on the CD, although R-Comp still hope to obtain permission for some further games. The only games which R-Comp promise to be on the CD are Gods, Speedball 2, Revelation, Boxing Manager, Mad Professor Mariarti, Premier Manager (actually by Gremlin), Quest for Gold, Hero Quest (only "while stocks last") and Zool. Unfortunately many of these appeared on the Acorn User games cover CD, which costs substantially less, where the selection of Krisalis games was in fact more comprehensive anyway. R-Comp appear to be promoting the CD now as a source of compatibility patches to enable Krisalis games to run on modern machines - full details of which games can be fixed are on R-Comp's site, although you can download various patches for free from the sites listed in the links section.
A demonstration version of Artex's realtime strategy game Tek was on display at the Wakefield computer show - this apparently means it's due for release soon, but Artex's site has not shown many signs of life recently.
R-Comp have released the sequel to Descent, the aptly-named Descent 2 - see the news for the 14th of April for more details. It's sold as a double-pack with the original Descent, so owners of the original can get a discount from R-Comp.
Colin Granville has released a shareware RISC OS chess game that allows you to play online with other players - you can download a demo or pay £12 to register it.
Last but not least, Acorn Gaming is now hosted on a new server following the closure of the Oaktree server on which the site was previously located. By now this should be totally transparent to anyone using this site, and it's all thanks to the generosity of Richard Goodwin who is hosting the site on his server at Argonet - this means Acorn Gaming now shares the same server as Acorn Arcade and The Iconbar.
april 2001 news
(no news for May 2001)
---
...this page last updated: 2/9/01...
...back to the top...