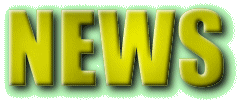 june 2000
1/6/2000
Artex have finally released their long-promised patch for point-and-click adventure game Ankh. The update allows you to remove the offensive text that was bizarrely included in the original product in a completely gratuitous way, so now the game is apparently "ideal for all the family"! You can download it from R-Comp's website. Or if you don't own Ankh then now's your chance! R-Comp have it on offer at just £12, which is fantastic value for money for this original adventure game (check the review). Finally, if you don't want to download the update then R-Comp will send it to you £1 (or £2 if overseas).
---
...this page last updated: 18/11/00...
...back to the top...