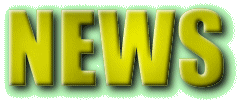 february 1998
note that links on this page are no longer guaranteed to work due to the redesign of the site
26/2/98
Christopher Joseph recently mentioned the existance of a brand new Worms-type game called Skirmish in comp.sys.acorn.games - having seen a preview of this game, I can honestly say that it is graphically the most impressive game of its kind I have seen, so let's hope the final game lives up to its promise!

25/2/98
TBA have announced that their full commercial verion of Quake entitled, TBA-Quake, will be available to buy at the forthcoming Wakefield Show. A player-only release, current plans are to charge £14.99 to receive a copy by email or £19.99 on floppy disc. You will need to buy the original PC Quake separately in order to get the level files. See below

A classic 16-bit era game will be available "soon" in a superb, pixel-perfect Acorn port which is playable on all Acorn machines

Aleph One are progressing well on their implementation of VESA 2.0 and DirectDraw for Acorn PC cards, which when complete will allow newer PC games to run - and much faster than earlier games, too

Artex have announced that they have completed a large (3.5Mb!) demo version of Exodus

Psygnosis's WipeOut could be on the way from R-Comp Interactive - R-Comp have neither confirmed nor denied this story [also see story dated 4/3/98 superceding this]

Acorn MAME is now on release 0.30.1, with a beta 0.30.2 also available

---
...this page last updated: 6/2/99...
...back to the top...