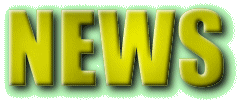 december 1998
note that links on this page are no longer guaranteed to work due to the redesign of the site
20/12/98
Skullsoft Software have finally released their new vertically-scrolling shoot'em'up game, Xenocide (development title Extreme Force). Distributed via a shareware scheme the game is priced at £8 for UK users, with the freely downloadable version (also in The Vault) coming with only the first two levels, missing power-ups and no save facility. Read our full review

Alex Macfarlane Smith has released a new version of puzzle game DStar, which now features a level editor, new levels and a choice of sprites - download from his web site or 32-bit Acorn Gaming

Gareth Long has updated Acorn SNES9X to the latest version, 1.15

Fans of Angband clones will be pleased to know that Musus Umbra has now uploaded Zangband 2.2.2d to his web site. Also now available are Ben Borg and Keldon Borg, which require Angband 2.2.2d (also available there)

17/12/98
If you've been Christmas shopping yet then you'll almost certainly have seen a proliferation of the new colour Gameboys in shops. Retailing at around £60, the latest version of the extremely successful portable games machine is twice as fast as the earlier models, and clearly considerably nicer to look at! Despite being brand new, however, an emulator is already available for the machine in the form of VGB, the 'Virtual Gameboy'. On other platforms this is a commercial product, but prolific Acorn emulator author David McEwen has produced an Acorn version that will be completely free. Currently in a fully-working (except for sound) beta-test version, it is due for release very soon - and it easily runs at full speed on StrongARM machines, whilst being a bit slow on lesser processors

Having announced a few months ago that their future no longer lay in desktop machines, Acorn announced yesterday that they had decided to go all the way and to discard the Acorn brand name as well. A new name will be announced early next year. In the same announcement Stan Boland, Acorn's Chief Executive since June, revealed that Acorn had head-hunted a team of seven design engineers from a company called ST Microelectronics in order to set up a £2 million microchip research centre. This centre is being set up in Bristol, where ST Microelectronics is based, to save the engineers from having to move elsewhere. The aim is to develop specialised chips for Acorn's new market focus - digital TV

Richard Wilson's NoDisc utility is now on version 0.05 - see a headline on 12/12/98 for more details

15/12/98
David McEwen's has upgraded his Atari 800 emulator, and Sam Ellis has released version 2.00 of his Atari ST emulator - check out the Emulation section for full details. Details also added of Amiga, Apple II, Amstrad CPC, Gameboy and Oric emulators

12/12/98
Work on Artex's TEK continues. Although the game will now be even more NC-targetted, a native RISC OS version will still be released. For the latest screenshots check out the TEK news page. Also forthcoming from Artex is Botkiller 2. Artex's other development title, Iron Dignity, may now see dual Acorn and PC release

Richard Wilson's NoDisc has been upgraded to version 0.03. NoDisc is a utility which helps you remove the need for a key-disc from some 4D and Fednet titles, allowing you to run old software which is incompatible simply due to the protection method

If you fancy a puzzle game that rivals Pushy 2 for difficulty (but not for looks!) then try taking a look at Alex Macfarlane Smith's port of an old game called DStar. Instead of controlling a character who can roll balls and push blocks like in Pushy, you actually directly control a ball and a block and must collect diamonds from the screen. Like Pushy, it's a lot harder than it appears! You can download it either from Alex's website or from The Vault

11/12/98
Dark Future - a brand new RISC OS-only turn-based strategy game is announced. Read all about it

8/12/98
Two brand new sections have been added to 32-bit Acorn Gaming. The Vault will store the latest versions of most downloadable items referred to on this website, and currently features the very latest selection of Acorn emulators, including versions not currently available anywhere else on the internet. This ties in with the new Emulation section, which contains details on the latest versions of games-related Acorn emulators, as well as a good collection of working emulation-related links, labelled by content. These new sections are the first phase of a redesign which will give 32-bit Acorn Gaming a more modern format - the current structure is based on the initial site design in late 1994/early 1995, using an explicit contents page system which I feel is now a bit out-dated

Famous programmer David Braben has announced that he will consider porting his brand new Zarch sequel, V2000, to RISC OS if enough people express an interest, and if sales are good enough he'll even consider porting other games of his, too, such as Elite 4. To express your interest in an Acorn version just send an email to acorn@frontier.co.uk - this is an automated vote system, so don't bother writing a long letter!

David McEwen's various emulators have nearly all been upgraded to new versions - check out the brand new 32-bit Acorn Gaming Emulation section for full details

The rather amazingly good DIY Doom is now on version 3.3, the main new feature of which is the addition of texture resampling for StrongARM machines - this makes the textures appear smoothly curved rather than crudely pixellated when viewed close-up

Musus Umbra has again upgraded his fantasic range of Angband clones for RISC OS. Current game versions available for download are Angband 2.8.3 (with and without Borg), Cthangband 3.0.1, Kamband 1.4 and 1.7, Oangband 0.3.1, Sangband 0.9.5b, Zangband 2.1.1c and 2.2.2, and finally AngSound was last updated 7th November. You can download these from Musus Umbra's site

Fred Williams has added some new graphical styles for download for Pushy 2 to his website (in the download section) - these are derived from the PlayStation version, a new version of which should be on the February 1999 Official PlayStation Magazine coverdisc

Richard Wilson has released a beta-test version of !NoDisc, a utility for helping you to get software running which no longer works thanks to copy protection which is incompatible with your machine

According to a news posting by Stuart Halliday, a new company called RPM Software are negotiating with David Braben for the rights to port the much-derided Elite-sequel Frontier to RISC OS

Duncan Mortimer's desktop Monopoly game, now called Deskopoly, has been upgraded to version 2.03. This release adds new, optional 'house rules' as well as lots of bug fixes, and can be downloaded from his web site

Purchasers of R-Comp's Doom+ (the latest commercial Acorn version of Doom) can look forward to a new version shortly before Christmas. This update will improve performance still further and also add texture filtering for StrongARM users (which removes the pixellated effect from close-up textures), an effect already present in the free DIY Doom

R-Comp have announced they are working on a new 'secret' project, and have also confirmed that they will not be producing any other new releases before Christmas

Bill Kotsias has announced that he has started work on a new Fantasia game called Toy Chronicles. The graphics are again being rendered in the Acorn 3D package Top Model, but let's hope that the programming is substantially better than that in the over-priced Wizard Apprentice. Work is still at an early stage of development

If you bought R-Comp's Heroes of Might and Magic 2 as soon as it was launched then you might like to download a patch from their website

Julian Brown's port of the classic PC game Digger has now been updated - you can fetch the latest version from the Digger homepage or from 32-bit Acorn Gaming

---
...this page last updated: 4/2/99...
...back to the top...