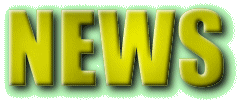 january 1999
27/1/99
A new company has recently been formed to sell and market RISC OS 4, the latest version of the operating system used by Acorn computers. RISCOS Ltd. are hoping to be able to make further announcements soon

25/1/99
Andreas Dehmel has released a port of the latest version of VICE, which is an ideal download for anyone who yearns to resurrect 8-bit Commodore machines. It features the C64, C128, VIC20, PET and CBM2. Details in the emulation section

24/1/99
R-Comp have revealed that they hope to release an Acorn version of the Price of Loyalty extension pack for Heroes of Might and Magic 2 sometime during March. This extension will add five new campaigns and many maps, and also extend the gameplay with new map features and an addition to one of the castles

David McEwen has released another round of new emulator ports and upgraded many of his existing ones - check out the emulation section for the details and other news

The company now behind newstand magazine Acorn User, Tau Press, have revealed that they are now the publisher of Robert Templeman's 3D roam-and-shoot game Eternal Destiny. Whether they will now be able to publish an impartial review of the game (as yet unreviewed in Acorn User) remains to be seen. Is this the start of a trend?

Following the announcement that the source code for Hexen and Heretic is now freely available, R-Comp have issued a polite suggestion that it would make more sense for people to put effort into porting other games, given that they are soon to release a full commercial package featuring these two games. Also available, for example, is the source code to Crack Dot Com's unfinished 3D strategy game Golgotha

15/1/99
Visions of the Impossible have announced that they're hoping to work on a release of a 3D tank battle game originally developed by Fednet and based on code from Stunt Racer 2000. However it's not clear whether this would actually be a new release or not, nor if VOTI will actually be able to obtain the source code they require to develop the game. Separately, VOTI are also working on a new isometric turn-based game called Bloody Hands, still in the early stages of development

14/1/99
| | |
| --- | --- |
| As reported previously on this page, Acorn's new name is 'Element 14', and today (the 14th) saw the official launch of the new trading name, along with a rather bare web site at www.e-14.com | |
Artex Software, who have recently redesigned their web site, have announced that they're looking to recruit freelance programmers for their realtime strategy game TEK to work on network and artificial intelligence programming. Email them for details

11/1/99
R-Comp have confirmed that their next Acorn release will be a dual-game pack containing both Hexen and Heretic, swords-and-sorcery styled games based upon a development of the Doom game engine. Due for release in mid-February they will cost about £32.50, with the exact price dependant upon how much R-Comp will have to pay for the game units themself. Both games were successful on the PC, with sequels being produced

George Begbie is working on a generic level designer utility for RISC OS called ULE (for 'Universal Level Editor'), which he intends to release soon as shareware, with the free demo version restricted in the games it can edit. Currently nearly complete, the first release is due out soon

R-Comp's Heroes of Might and Magic 2 has just been updated to support random map generation, oversized maps and better support for 8Mb users - you can upgrade with a 15K patch from their web site

Lots of new Emulation News, including the fact that Michael Foot has released a beta-test version of his new free BBC Micro emulator

Acorn have sold their 50% share in Xemplar, the company which they set up with Apple a few years ago in order to sell computer solutions to UK schools. It is reported that this earned them £3 million. Acorn's share price continues to climb

2/1/99
VGB colour Gameboy emulator released, and MasterGear upgraded - see the emulation section

Acorn have announced that RISC OS 4 will be sold later this year as an add-on for existing machines. Meanwhile, registration of two internet domain names suggests strongly that Acorn's (so called due to the fact that element 14 of the periodic table is silicon). Acorn have already dropped the name 'Acorn' and removed the signs from their offices

---
...this page last updated: 25/2/99...
...back to the top...