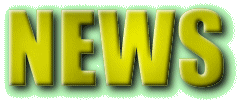 december 1999
23/12/99
It's not long since the Acorn version of Quake was finally released, but now anyone can have a go at writing their own port since John Cormack, head programmer at original developers id Software, has released the full source code of Quake. The code has been released under the Gnu Public License which means that, whilst you can sell anything you write based on the code, you have to release the source code for all derivative works. To quote PC Format: "No one actually plays Quake any more, of course".
Following a long series of arguments and threats of legal action, one of the two original authors of classic space-trading and exploration game Elite, David Braben, has apparently given his consent for his co-author, Ian Bell, to provide freely downloadable copies of published versions of Elite on his (Ian Bell's) website. Goodies available for download include the Archimedes, BBC B and BBC Master versions of the game, plus - perhaps most interestingly - the original source code for the BBC cassette version of the game. Other material on the website includes the text of various legal decisions relating to Elite in recent years, plus a precise C implementation of the trading system used in the original game - which you can play using a text command interface! I've compiled this if you want to try it out (only a 7K download). There's a competition on Ian's site to make money as fast as possible.
18/12/99
Artex have recently confirmed that work on isometric strategy game TEK is continuing well - read the latest on the development of this game on the TEK preview page
Artex's other work-in-progress, Iron Dignity, is currently the subject of negotiations in the search for a publisher of the PC version. Take a look at the most recent screenshots
Stephen Scott, former Expansion Manager of Acorn User publisher Tau Press, has confirmed in what is clearly a gratuitous excuse to plug his free game again that Cavern Duel, the simple multiplayer overhead block maze game, is RISC OS 4 compatible
17/12/99
Years after initially taking money for it, R-Comp have finally released the Acorn version of Quake. The version of the player supplied is a slightly improved version of the free ArcQuake player previously available. This commercial version, however, comes with the level files and an installer, and will also play total-conversions such as Malice. The cost is a reasonable £23 fully inclusive (only overseas postage costs extra).
R-Comp have also released an add-on levels and features pack for Heroes of Might and Magic 2, called The Price of Loyalty, at a cost of £22.
Andreas Dehmel has released a new version (4b) of his fantastic Doom It Yourself, a compile-it-yourself free Doom player.
september 1999 news
(no news October or November)
---
...this page last updated: 7/5/00...
...back to the top...