MAME
| | |
| --- | --- |
| Name | MAME - The Multiple Arcade Machine Emulator |
| Author | Gareth Long / 'Gatch' (gatch@elecslns.demon.co.uk) |
| Port of | MAME; Gareth Long is part of the MAME development team |
| Available | The author's web site or Acorn Gaming |
| Supports | 1148 different arcade machines |
| Speed | StrongARM: varies - some at full speed; 610/710: depends on game, but often around 1/3rd speed |
| Version | 0.35 beta 3.1 - 8/3/99 (as of 20/3/99) |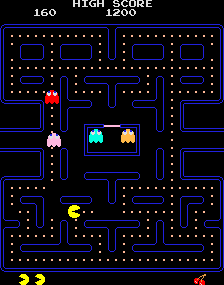 MAME - the Multiple Arcade Machine Emulator - is an incredible emulation project which allows you to run many hundreds upon hundreds of different arcade games exactly as if you had that original game right in front of you. All you need is the emulator plus the game ROM images of your choice, easily downloaded from the internet.
This means you can play absolutely 100% authentic versions of many classic games from the late '70s right the way through to the mid '90s. It's a fantastic achievement - the amount of work that has gone into the emulator by many different people really is quite phenomenal. Each individual game reqires its own individual emulation, although they all share common cores. MAME is effectively a large collection of emulators, therefore, all bundled into one enticing package.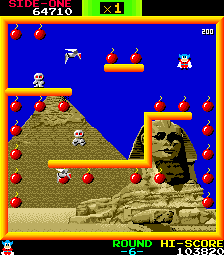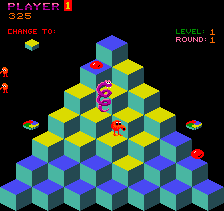 The Acorn version of MAME is regularly updated, often beating other platforms to the first release of the latest additions.
You might also like to get a (Careware) desktop frontend for the emulator, called !Player1. You can get this from http://www.argonet.co.uk/users/rcassidy/fun/.

---
...this page last updated: 20/3/99...
...back to the top...