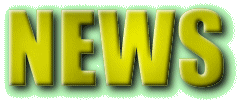 PlayStation Pushy 2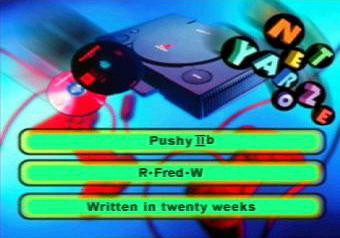 The superb freeware block-pushing puzzle game Pushy 2 has made its debut on the popular Sony PlayStation games console, courtesy of the October 1998 cover CD of the best-selling Official PlayStation Magazine. Distributed to over 300,000 people each issue, this magazine is the world's best-selling PlayStation magazine. It was also repeated more recently on the February 1999 issue cover disc - issue 42 of the magazine!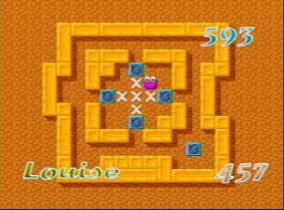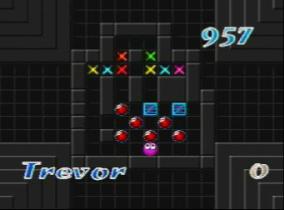 PlayStation Pushy
The game is forced to run at a lower resolution than the beautifully-rendered Acorn version is capable of, and so the level graphics have been redesigned to fit, losing their Lego-esque stipples in the process. The main character and blocks remain the same, however, as do the level designs.
PlayStation Pushy IIb combines the levels of Pushy and Pushy 2 (as did later releases of the Acorn version of Pushy 2) - the sequel added rolling blocks to the original's sliding blocks. In total there are around 50 different levels to work your way through, ranging from the easy to the difficult! As in the original, each level has a name which doubles as a password, although entering passwords in the PlayStation version is obviously a little bit more fiddly!
Some of the levels look rather more menacing and moody in their PlayStation edition. Take a look at Acorn Stanley for example: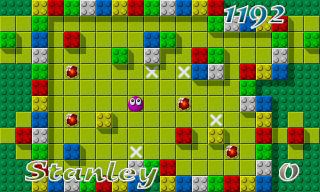 and compare it with the PlayStation version: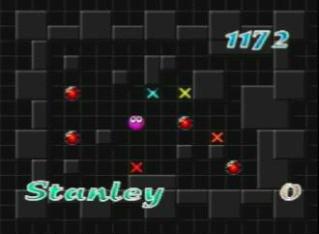 Generally the levels look similar to the originals, only with lower-quality graphics. Here's Acorn Hans: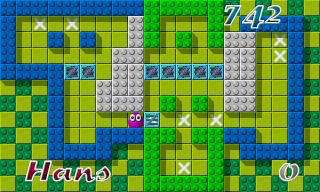 and on the PlayStation: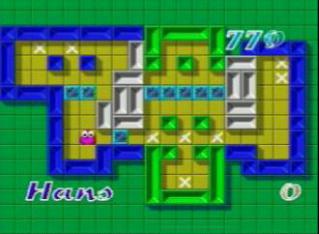 Written by Fred Williams, you can download Acorn Pushy 2 from the author's web site. The PlayStation version was developed using Sony's Yaroze programmable version of the PlayStation, which costs around £500 and also requires a PC. Each month Official PlayStation Magazine include one or two of the best Yaroze-developed games on their cover disc, and this month it was clearly Fred's turn. The game is also due to be given away on a free Yaroze demo disc at the forthcoming ECTS Show, from the 6th of September. Yaroze owners have had access to the game for the past couple of months, however, thanks to Sony's Yaroze website through which fellow Yaroze-owners share their games with one another.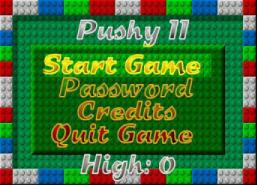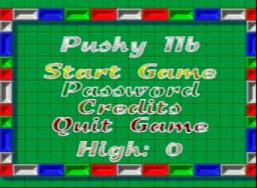 Guess which is which...
Sonically, both games are very similar - a few annoying siren-type sounds is all your ears have to feast upon. At least the game design means you don't have to listen to it, anyway!
---
...this page last updated: 21/2/99...
...back to the top...