old previews - Oblivion
Oblivion, a new sideways-scrolling shoot'em'up from the author of Artemis, the excellent free two-level vertically scrolling shoot'em'up, was progressing well but was due out sometime in 1997. It missed that! It was looking better than Artemis which was already great fun and well-designed, so it might have been something really special!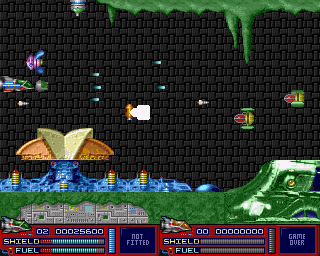 The game was being written by Jack Parkinson (code and sound) and Fillip Lund (graphics), and featured a cooperative two-player mode. At the final stage of development three levels were completed, with a fourth almost done and two yet to be started on, although there were due to also be a few bonus levels as well in the finished product.
Game features included translucent smoke, large bosses, difficulty level control and detail regulation which automatically turned off processor-intensive effects on slower machines. There were lots of power-ups, too, including missiles, various types of defence, multiple fire, missiles, lasers, chain guns, and various other weapons of destruction!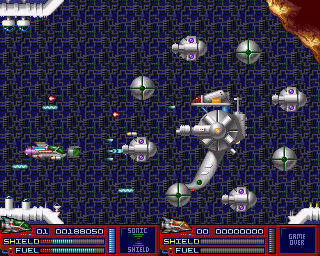 ---
...this page last updated: 15/3/97 (tense changed 22/3/99)...
...back to the top...